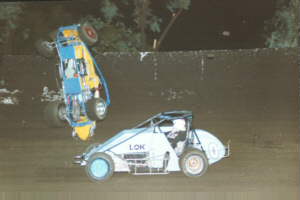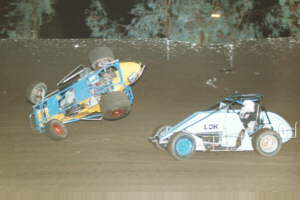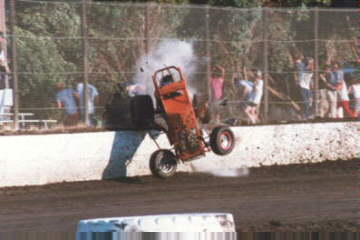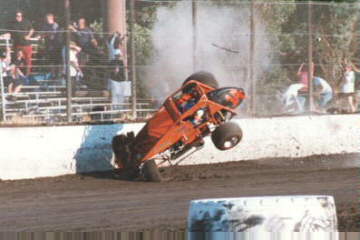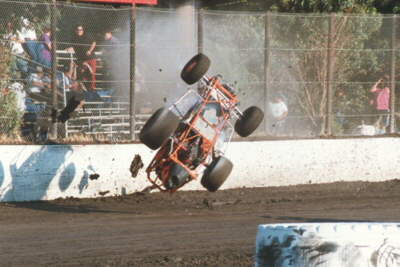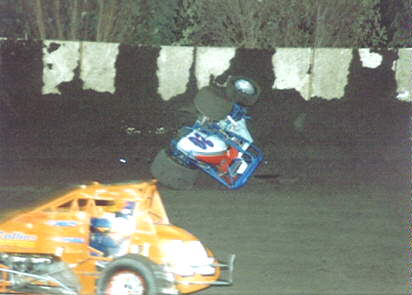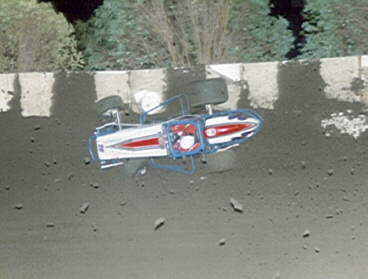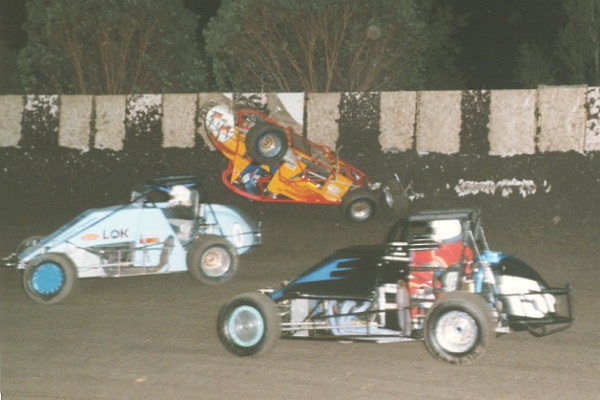 Wingless Spec Sprint Rollover Club of 1999

Here's some of the ups and downs caught on film by Mike McCormack

Phil Pedlar on opening night..... Phil came back from this to finish in the top 10 in points.

Jeff Pike during heat race action had everyone next to the fence running for cover.

Keith Sheperd almost saved this one but the wall finally had it's way !

Larry Teixiera caught the wall after leading the opening lap of the main and did this hard roll. The rest of the feild managed to avoid his car as it came to rest.

They were a few others who had the misforture of getting the wrong side up but luckily other than aches and pains, there were no injuries except for the cars.